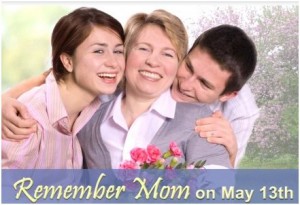 Mother's Day is a special time when everyone wants to honor their mother, or wife, or special "other mother" with a memorable Mother's Day gift. Unfortunately, selecting the right Mother's Day gift can be challenging for family members.
Particularly sons and husbands.
It is pretty amazing to consider the clueless gifts that men of all ages give their wives and mothers every year. A few years ago, J.C Penney's jewelry department did a very successful ad campaign about this very topic. "Beware of The Doghouse" was a the first in a series of videos first introduced during the Christmas shopping season in 2008, offering a hilarious look at how women feel about certain kinds of thoughtless gifts, and urging men to buy their beautiful and thoughtful product instead.
Between now and Mother's Day,
Crystal Figurines
will be offering a light-hearted list of categories of Mother's Day gifts to avoid that can help you select a gift Mom will really love.  But before you dismiss any or all of these suggested "Mother's Day gifts to avoid," remember that some Moms may hate shopping, or be tech geeks, or may have told you specifically that they want something in one of these categories. The most important thing is to think carefully about what matters to Mom, and then do that!
Crystal World has a selection of beautiful, memorable crystal gift ideas that are sure to please the special women on your Mother's Day list. Visit www.CrystalWorld.com.
Share this article