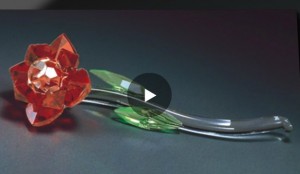 Wondering what to get for Mother's Day? Crystal flowers will charm her for years to come without drooping or fading.
Mothers, Grandmothers and Mothers-to-be will be delighted with Crystal World's popular selection of gorgeous crystal flowers. These little gems are unbelievably beautiful and will make you a hero in her eyes.
Crystal World's Crystal Gardens Collection can be viewed here. The video below showcases some of the most popular crystal flowers in that collection. Visit CrystalWorld.com for other creative ideas about what to get for Mother's Day.
Your selection from Crystal World can be sent directly to your Mom and arrives in a decorative gift box. They'll even gift wrap it for you and include a card, if you choose that option. Stop wondering what to get for Mother's Day – Crystal World can make it easy to give truly thoughtful gifts to all the Mothers in your life!
Share this article