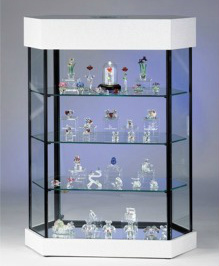 Do you have a collection of crystal figurines? Do you know someone who does?
We'd love to learn more about collectors and collections of crystal figurines, whether the collection includes a handful of figurines or a roomful.
We'd like to hear about the "collecting spirit" that drives today's collectors of crystal figurines. And, we know there are some truly awesome collections out there and we'd like to hear about those too.
Please take a few minutes and tell us about your collection (or another you're familiar with) by completing the survey below.  It's possible we'll include your submission in a future blog article.
Thank you!
Share this article